Service Updates: COVID-19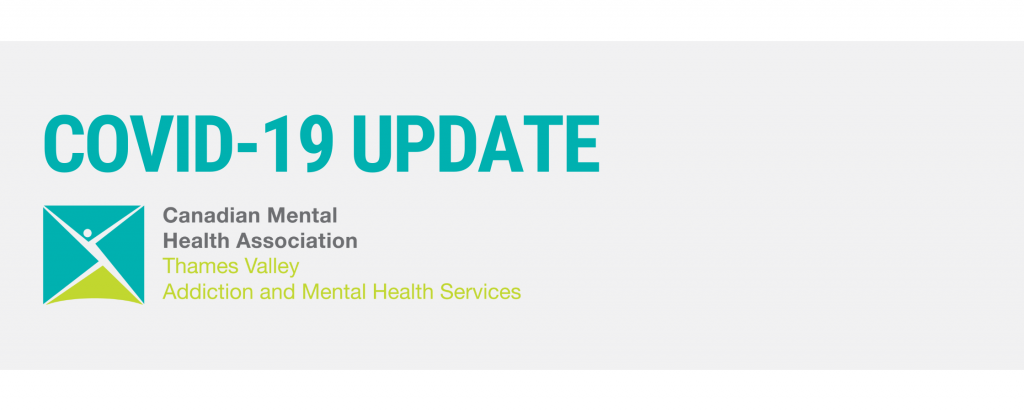 April 5, 2022
CMHA Thames Valley Addiction and Mental Health Services is now within Stage 4 of our Gradual Restoring of Service Plan.
We recommend that all individuals accessing services reach out to their specific program/service directly to confirm which components have been successfully restored at this stage. In general, the following changes will occur to our programs and services:
Restoring of face to face client services, however with many safety controls remaining in place including mandatory masks for both clients and staff.
Increase to the number of clients allowed within CMHA TVAMHS sites/buildings.
Increase on-site and inside group activities with increased number of clients within groups on-site and within community spaces.
Restoring of community wellness supports within the communities, libraries, hospitals etc.
Decrease of virtual service delivery unless where it remains practical.
Restoring additional client supports within our programs, social support, services i.e. showers, laundry and social activities, OT services etc.
If you have any questions about a specific service or program, please contact your designated CMHA TVAMHS staff member.