You are currently on the:
CMHA National
Visit our provincial websites
The London Coffee House has a long history of providing a cup of coffee along with support and socialization for men and women experiencing homelessness and those at risk of homelessness. We are located at 371 Hamilton Road in London and are a program of CMHA Thames Valley Addiction and Mental Health Services. We gratefully acknowledge funding provided by United Way Elgin Middlesex.
The London Coffee House is in a warm, welcoming space to enjoy a hot cup of coffee or tea, a snack, and to connect with staff who support individuals with mental health, addiction, housing, safety plans and basic needs. We have washrooms, laundry machines, phone and computers for use (all at no charge) and as well as harm reduction supports.
In addition to talking to a staff member about housing, health or income related challenges, participants are welcome to join a variety of recreation and leisure activities – from birthday parties to bingo to board games or playing cards. The London Coffee House provides an inclusive environment where everyone can join the conversation and the activities.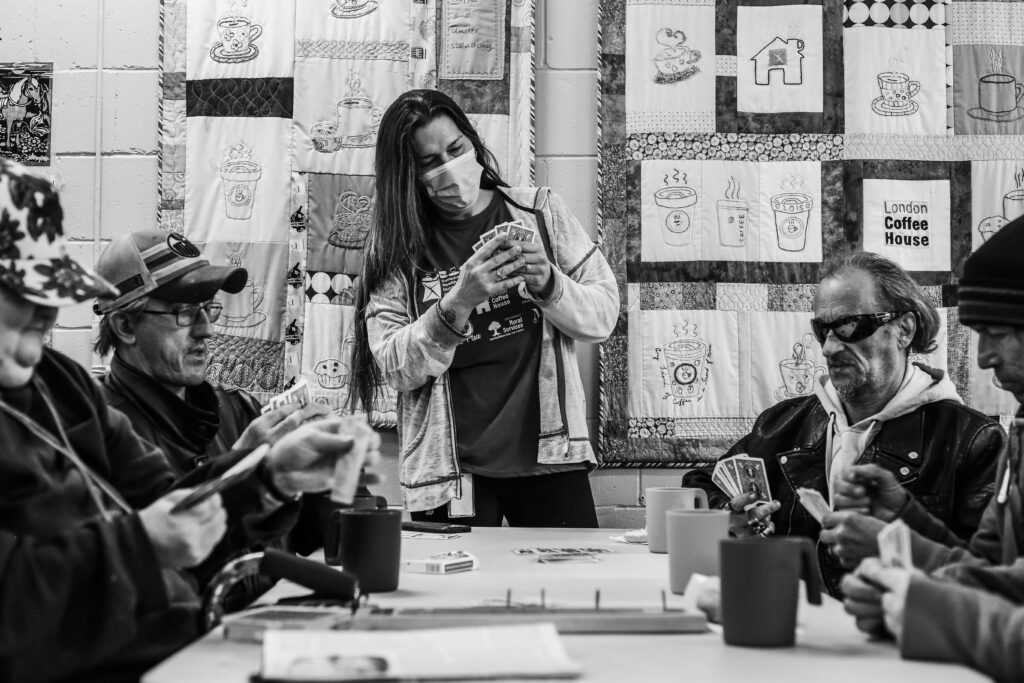 Support Us: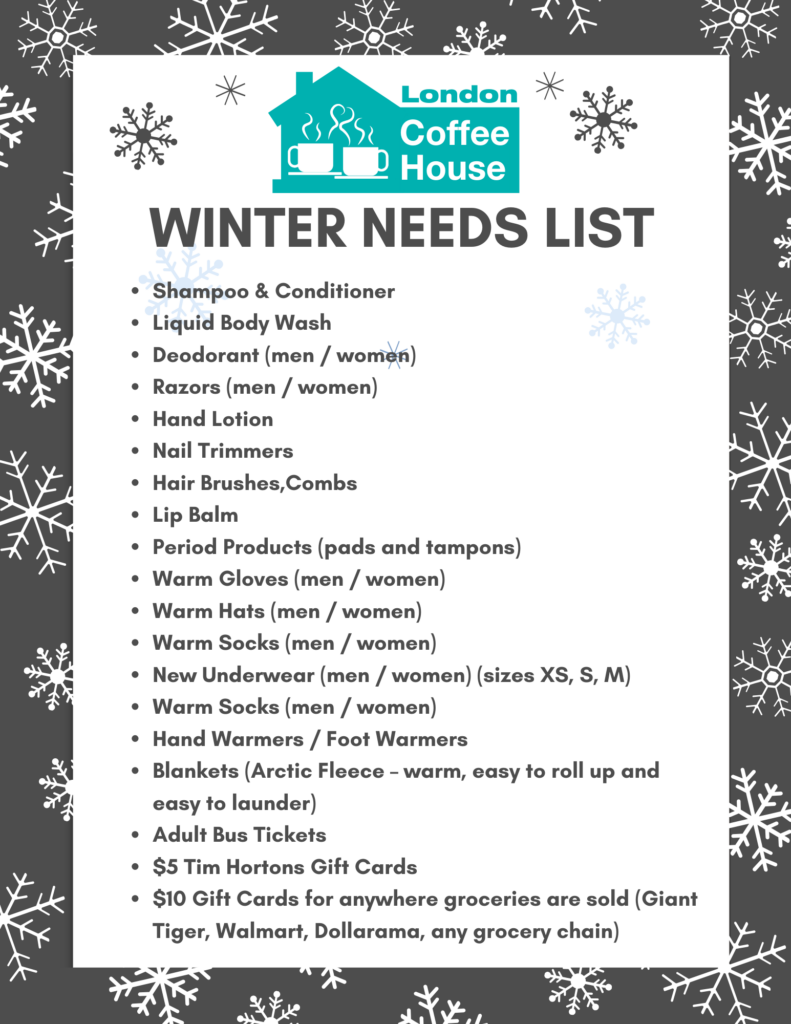 Coffee House participants greatly benefit from your gifts of the following wish list items: bus tickets, $5.00 Tim Hortons and grocery store cards, deodorant, tooth brushes and tooth paste, new socks and underwear (for men and women), new hats, sun screen, gently worn running shoes / walking sandals, laundry detergent.
To make a donation, please email our Outreach Programs team at mysistersplace@cmhatv.ca.
Hours:
Monday to Friday: 9:30 am – 12:30 pm, 5:00 pm – 7:45 pm
Saturday and Sunday and holidays: 10:30 am – 1:30 pm

The London Coffee House is open 365 days of the year.
Contact:
371 Hamilton Road, London, ON N5Z 1R7
519-204-4719