You are currently on the:
CMHA National
Visit our provincial websites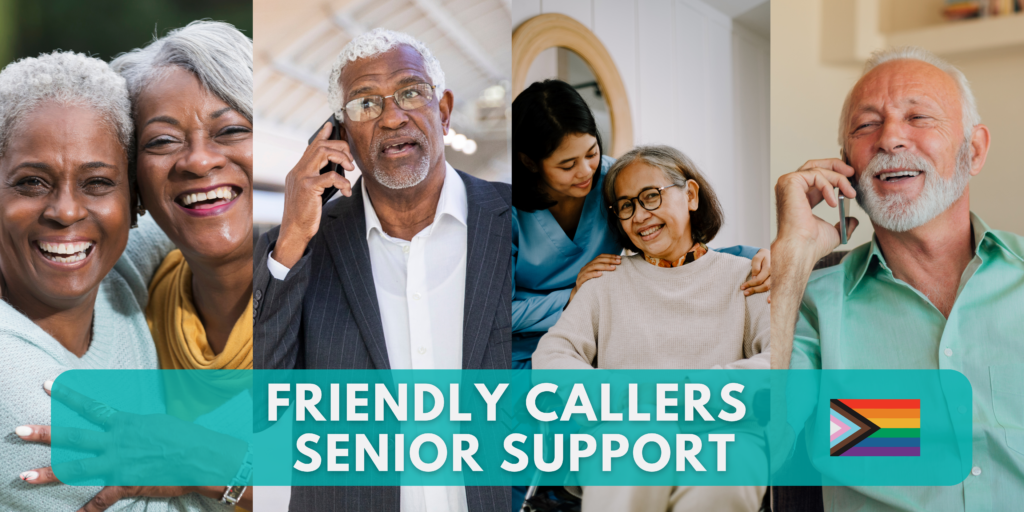 The Friendly Callers Seniors Support Program and Friendly Callers 2SLGBTQ+ Seniors Support Program supports older adults in communities across Middlesex, including London, Elgin, and Oxford Counties. The program participants are matched with a trained volunteer who will provide weekly check-ins, supportive listening and assist with access to community and social supports. Support is available in English and French.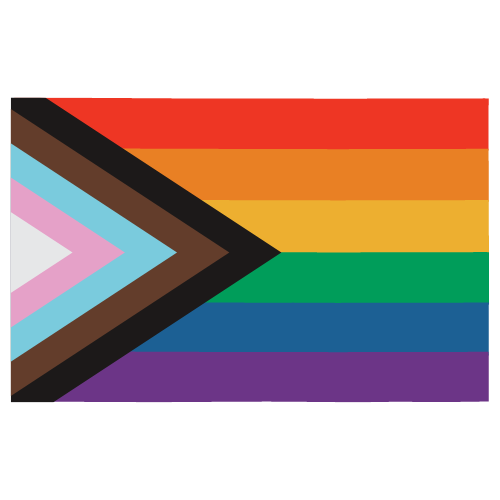 About the expansion program – Friendly Callers 2SLGBTQ+ Senior Support

Older adults residing in communities across the Thames Valley region who identify as 2SLGBTQIA+ will be matched with a trained volunteer who will provide specialized support, including weekly check-ins and supportive listening, and connect participants to community partners and social supports.
How to connect with the programs
Friendly Callers will accept healthcare and social service provider referrals as well as self-referrals. The team will follow up on your request within 5 – 10 business days.
Individual or family member/loved one interested in learning more and/or accessing the program? Please complete our contact form.
Professional or service provider interested in learning more about the program or referring an individual? Please complete our contact form. 
Are you interested in volunteering?
Are you hoping to pursue a career in health or social services? Volunteering with the Friendly Callers Senior Support Program is a great way to build your experience. Volunteering with the Friendly Callers 2SLGBTQ+ Senior Support program will provide specific training and an opportunity to work with older 2SLGBTQIA+ adults.
We are actively recruiting volunteers for both Friendly Callers programs. If you are interested in joining our enthusiastic team of volunteers, please review the volunteer role description and fill out the volunteer application. Volunteer opportunities available for English and French speakers.
If you have questions or concerns, please get in touch with our Volunteer Coordinator at volunteers@cmhatv.ca.
Testimonials
"Getting the calls every week has reduced my sense of loneliness and depression. Before getting the calls, I felt isolated. Most of my siblings have passed away, and I only see my son and daughter now, and they do their best, but it's nice to have someone else who takes an interest. I really look forward to the calls. Knowing my volunteer will call each week makes me feel important and special enough to be remembered. My volunteer is great, we can talk about anything, be honest about life, and we can disagree without feeling hurt."
– Participant of the Friendly Callers Program
"During the pandemic, I went through my own social isolation, which took a toll on my mental health and well-being. So, in the summer of 2022, I decided to find a way to help those who still feel isolated within my community even after the pandemic, and that is when I came across CMHA TVAMHS. I looked at the volunteering programs offered and discovered that the Friendly Callers – Senior Support was perfect for me as it allowed me to use my personal experiences during the pandemic to help others facing isolation and other mental health difficulties to overcome their personal struggles."

– Kamal, a Friendly Callers Senior Support Volunteer
Contact Us
8:30AM – 4:30PM, Monday – Friday
519-434-9191 x2223
info@cmhatv.ca


The New Horizons for Seniors Program (NHSP) provides grants and contributions for projects that help improve the well-being of seniors and foster their social inclusion. To provide immediate essential services to seniors impacted by COVID-19, the Government of Canada is providing $9 million under the NHSP to be distributed through United Way Canada network. These funds will help organizations providing support to seniors dealing with the impact of COVID-19.