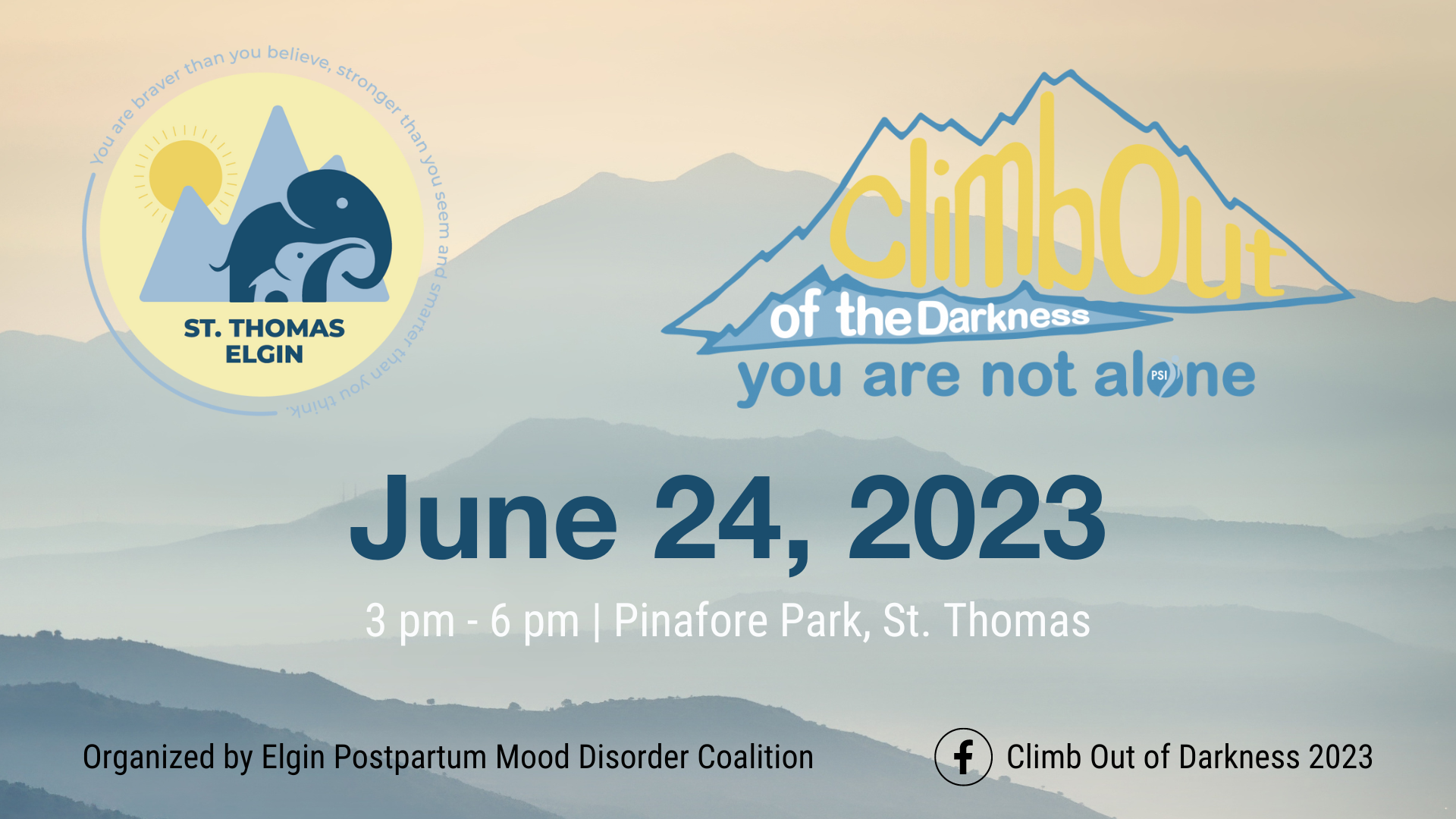 Climb Out of Darkness – St. Thomas/Elgin
The Elgin Postpartum Mood Disorder Coalition (EPMDC) is honoured to host the first Climb Out of the Darkness event in St. Thomas/Elgin on Saturday, June 24th. 'Climb Out of the Darkness' is a program of Postpartum Support International. The Climb is meant to bring the community together to shine light on a 'darkness' we don't often speak about. We are working to raise awareness and funds to support families experiencing Perinatal Mood and Anxiety Disorders. Funds raised will be kept local to support families in St. Thomas and Elgin.
We were never meant to climb alone!
Event Details 
Find us at the Lakeside Pavilion in Pinafore Park, St. Thomas | Rain or Shine
3:00 PM – Arrival and Check-in
3:15 PM – Opening Remarks
3:30 PM – Family Activities
4:00 PM – Stroll through the Park
4:30 PM – Free Snacks, Family Activities & Food Truck
6:00 PM – Event concludes
Find up to date information on the Facebook Event page.
Join the Team | Donate here | Facebook Event