You are currently on the:
CMHA National
Visit our provincial websites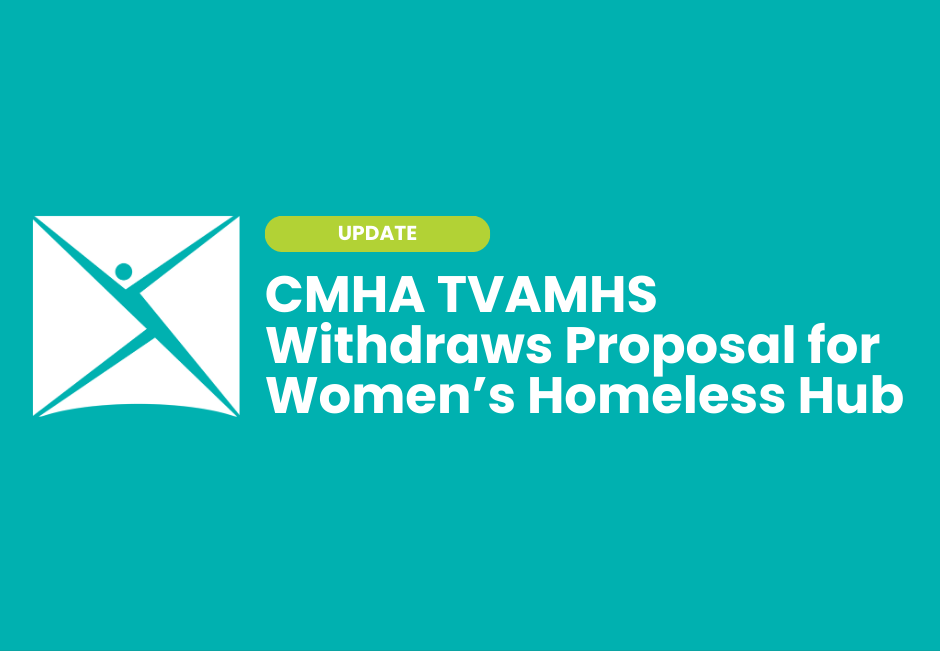 CMHA Thames Valley Addiction & Mental Health Services Withdraws Proposal for Women's Homeless Hub
Nov 6, 2023
At CMHA Thames Valley Addiction & Mental Health Services, our mission is rooted in our unwavering commitment to improving the lives of people in our community. Our vision is to create access to support and care for individuals in need. We endeavor to make a positive impact on the lives of the most marginalized individuals in London, and we take this mission to heart in all our work.
Our proposal for a Hub was driven by a sincere desire to assist the most vulnerable members of our community. We believe this project aligned with our core values, and we were fully committed to making it a reality.
However, due to circumstances beyond our control, we are no longer able to proceed with the execution of our proposal. It is with great disappointment that we announce our decision to withdraw our proposal for the Hub at 705 Fanshawe Park Road and 566 Dundas Street. This proposal included both the transitional and respite beds at these locations. We are actively exploring alternative options to host respite beds this winter.

We wish to emphasize that our commitment to helping individuals in need remains steadfast, however, we are also committed to doing what is right.
We communicated our decision to the City of London in the late afternoon on Friday, November 3, 2023. We informed the city that we cannot proceed with our original proposal for this hub and are grateful for their support of our withdrawal. We are actively looking for avenues to continue to support the Whole of Community Response now and in the future.
Thank you for your understanding and ongoing support as we continue to work towards a better future for the most marginalized individuals in London.