You are currently on the:
CMHA National
Visit our provincial websites
Recovery Month: Fall Community Newsletter
Sep 14, 2023
Recovery Month, observed every September, is a time to recognize and celebrate the incredible journeys of individuals who have triumphed over substance use disorders, addiction and mental health challenges. It is a month dedicated to raising awareness, reducing stigma, and highlighting the importance of prevention, treatment, and recovery support services. Recovery Month emphasizes that recovery is possible.
Recovery Month serves as a powerful reminder that every individual deserves the opportunity to lead a healthy, fulfilling life, free from the burden of addiction and mental illness. It encourages open dialogue, fosters understanding, and reinforces the belief that recovery is not only attainable but also a cause for celebration. It's important to acknowledge that the pathway to recovery is different for everyone, and that by supporting addiction and mental health care, we open more potential pathways to recovery.
Rashidi's Story
Rashidi, a determined and passionate individual, faced a life-altering diagnosis of schizophrenia at the age of 23, derailing his academic journey and thrusting him into a battle with mental illness. This is his story of recovery, resilience, and the transformative role of community-based services and support.
Rashidi was a post-secondary student in Ottawa pursuing a degree in electrical engineering. However, the diagnosis of schizophrenia turned his life upside down, forcing him to put his academic dreams on hold. This marked the beginning of his battle with mental illness.
After relocating to London, Rashidi first connected with CMHA TVAMHS when he visited the Mental Health and Addictions Crisis Centre. The staff there provided Rashidi with a safe space to share his feelings and experiences without judgment. Their willingness to listen and support him ignited a spark of hope and marked the beginning of his recovery journey.
Following his first visit, Rashidi accessed the Crisis Centre multiple times, where he could openly discuss his challenges, setbacks, and relapses. The staff at the Crisis Centre provided him with emotional support and assurance, reinforcing the idea that with a positive mindset, everything would eventually fall into place.
Rashidi also receives regular treatment at CMHA TVAMHS' Outreach Injection Clinic, which contributes to his stability and prevents relapses. The Injection Clinic is a low-barrier, community-based clinic for individuals requiring depot injection supports. The team operates in a clinic setting with the flexibility to support individuals within the community, dependent on need. Staff at the clinic works closely with health care teams and transitional case managers to ensure appropriate medication, treatment and support is available.
In addition to the support of CMHA TVAMHS, one of the steps Rashidi took on his recovery journey was to focus on physical fitness. Engaging in activities like playing basketball, going for walks, and working out became essential tools for managing his mental health. Furthermore, he channeled his emotions into a productive outlet by creating hip-hop music. These steps empowered him to take control of his mental well-being.
Throughout his journey, Rashidi achieved numerous memorable milestones. TechAlliance of Southwestern Ontario published an article about him and his business, RKease Company, where he teaches companies how to write jingles to enhance their company culture. He secured a $5,000 business grant and was honored as the valedictorian of the LeapIN summer business accelerator program at Fanshawe College.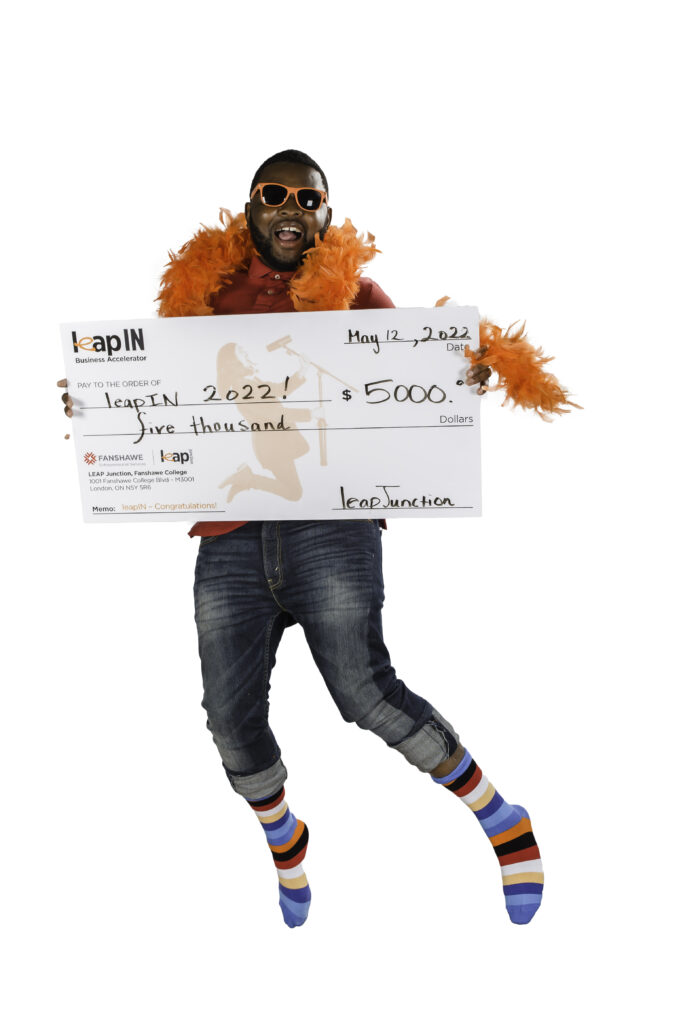 Currently, Rashidi is preparing to return to school this winter to complete his diploma, with aspirations to pursue a degree in Human Resource Management and an MBA in finance. He is also working on an EP titled "The Road to Recovery," which will use music and media to inspire others facing mental health challenges. Rashidi is committed to continuing his mental health advocacy efforts to create a better world for all.
Rashidi's journey is a testament to the power of resilience, community support, and the determination to overcome unexpected challenges. His story serves as an inspiration to others facing similar challenges, reminding us that people recover, treatment works and stigma needs to be challenged.