You are currently on the:
CMHA National
Visit our provincial websites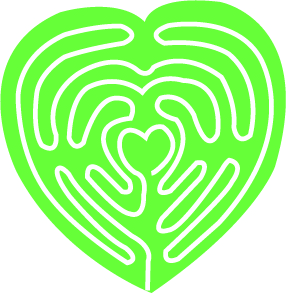 The Heartspace program is a specialized prevention, early identification, education, and community
treatment program for women who are pregnant and/or parenting children prenatal to 6 years of age and have substance use concerns. The journey of healing takes time, Counsellors work alongside and move at a heart's pace in Heartspace.
Goals & Objectives
This program is designed to improve the health, social outcomes and quality of life of women with substance use concerns who are pregnant/parenting their children through offering direct client services in the form of individual and group supports.
This program supports women to meet their addiction related recovery goals, increase parenting support and skills, and decrease multiple or duplicate health service utilization.
Is This Program For Me?
Woman who is pregnant and/or parenting children from birth up to 6 years of age
Must be 12 years or older
Must be willing to enter the program
Currently experiencing problematic substance use or require relapse prevention
Express a desire to engage in parenting supports
Resides in Thames Valley (London-Middlesex, Elgin, Oxford)
What We Offer
1:1 counselling
Group counselling
Workshops
Psychoeducation
Parenting supports
Childminding
Family Outings & Events
Staged Screening and Assessment
standardized screening and assessment tools are utilized to help inform treatment planning and next steps
How Do I Get An Appointment?
Call 519-673-3242 ext 1222 to connect with our intake line, open daily.
Attend Walk In intake at any point of access (London, St. Thomas, Ingersoll, Woodstock or Tillsonburg) . See Help For Yourself tab for locations and more info.
Complete our contact form
You can also connect with Connex Ontario by calling 1800-565-8603 or visit www.connexontario.ca via email or chat for more information about the treatment system in Ontario.
Who Can Make A Referral?
Anyone concerned about their own substance use can access screening, assessment and treatment services. These services are available for all individuals regardless or their stage of change or treatment goal. Third party and self-referrals are welcomed but not required.
Referral Form
Please note: This referral form must be faxed. It does not auto submit.
Community Partnerships
heartspace works in collaboration and engages in a number of partnerships with agencies that provide social and healthcare services.
Do children have to be in my care to engage in the program?
No, children may not currently be in mom's care and can still be involved with the program. If this is a goal of yours, Counsellors can explore this further in sessions and work collaboratively with community supports.
Heartspace aims to reduce to reduce barriers to treatment and can offer childminding while engaging in treatment.
On occasion, opportunities to engage in family bonding events may be available.
---
Locations
Services are available in-person within London, and virtually for Middlesex, Elgin and Oxford Counties. Attend walk in intake at any point of access.